At Provoke we're here to give you hair colour confidence! To get a dazzling blonde, try our range of products that removes brassy tones, brightens blondes, and illuminates hair
Brand Representation | Marketing | Sales | Order Picking | Distribution | Delivery | Merchandising
Provoke Touch Of Silver is an expertly created range specifically for blonde, platinum, white or grey hair that will brighten and restore your colour back to looking its very best. Our purple shampoos will banish brassy tones, while our intensive conditioners rebalance nourishment in the hair. These haircare heroes are ideal for weekly use. In between uses, our Colour Care range can be used daily, to protect your hair colour, prevent dulling and keep hair feeling its best. For ultimate care, follow up with the leave-in conditioner to instantly hydrate and protect hair from heat damage.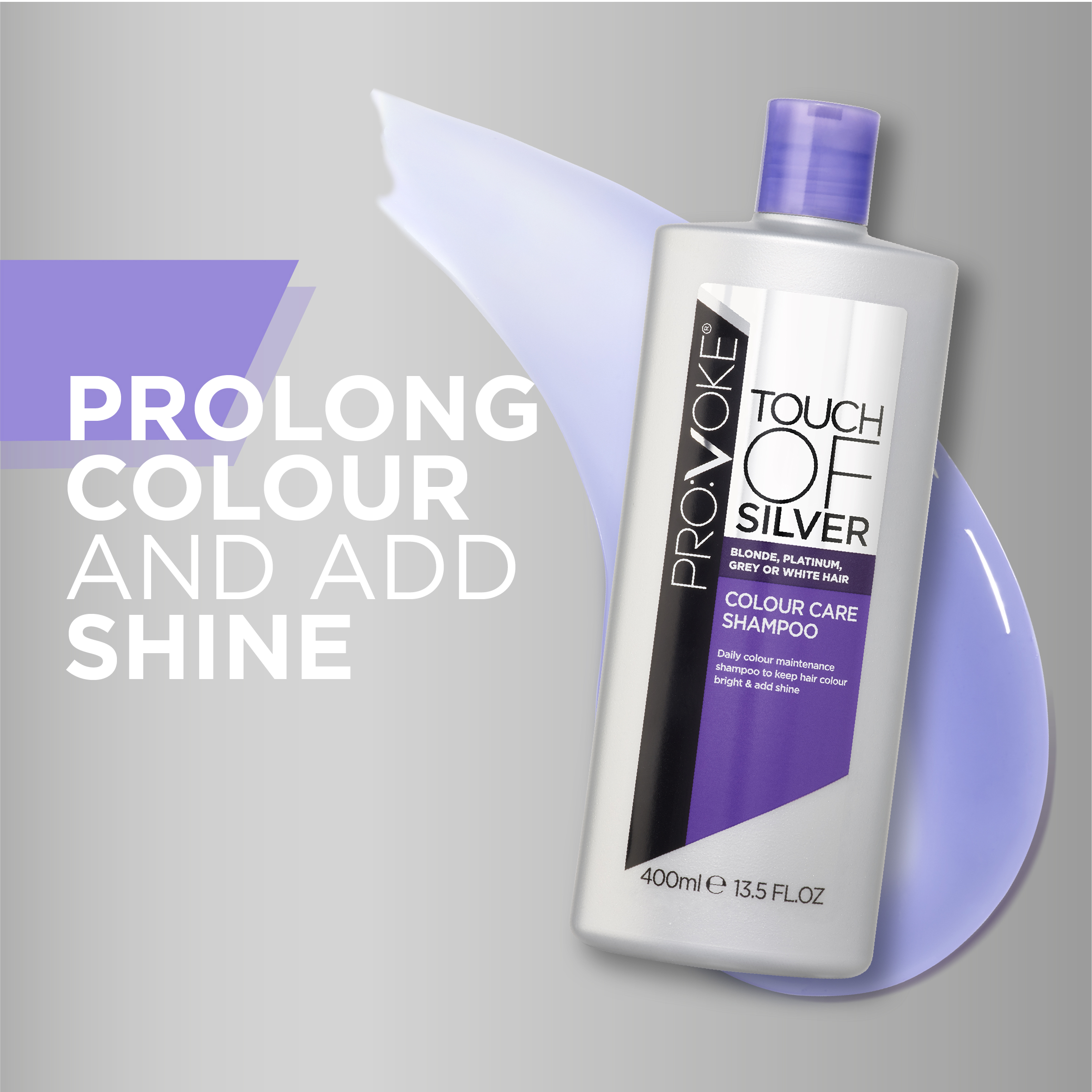 Shampoos
Keep your hair colour bright in between toning or colour treatments with the Touch Of Silver Shampoo range.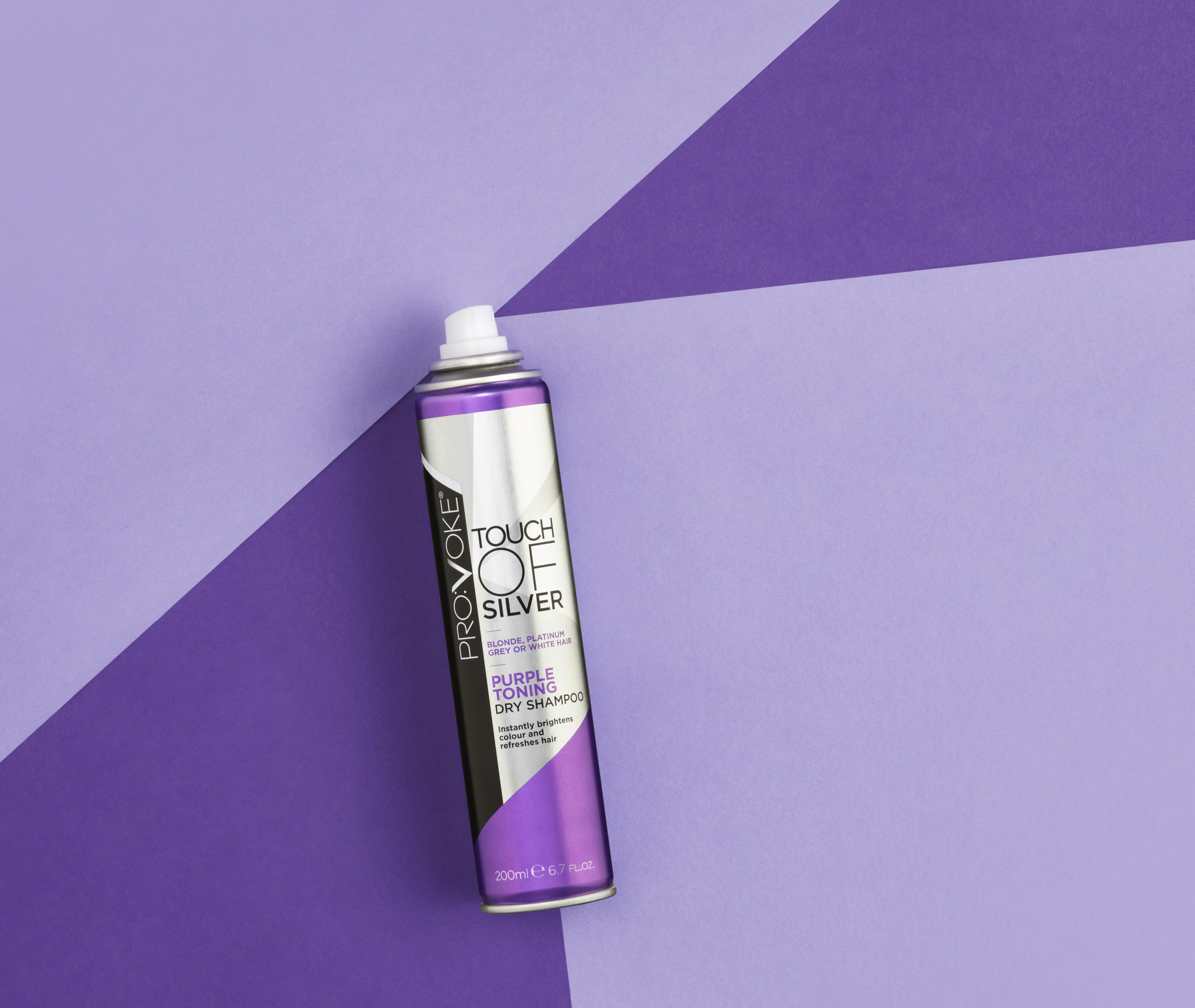 Dry Shampoo
PRO:VOKE Touch of Silver Purple Toning Dry Shampoo instantly brightens your colour and refreshes your hair whenever and wherever you need a lift.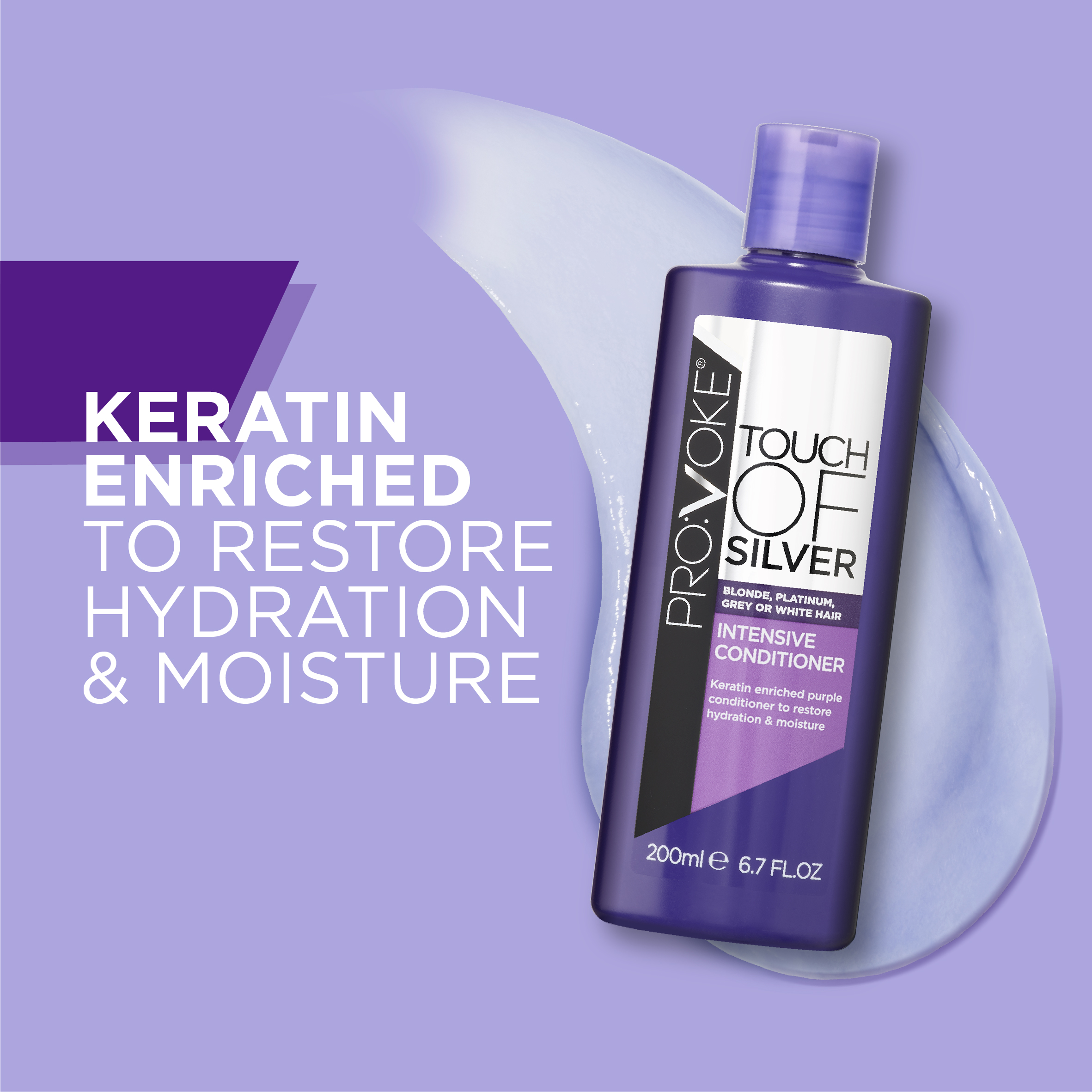 Conditioners
Improve your hair health and structure in just one wash with our Conditioners.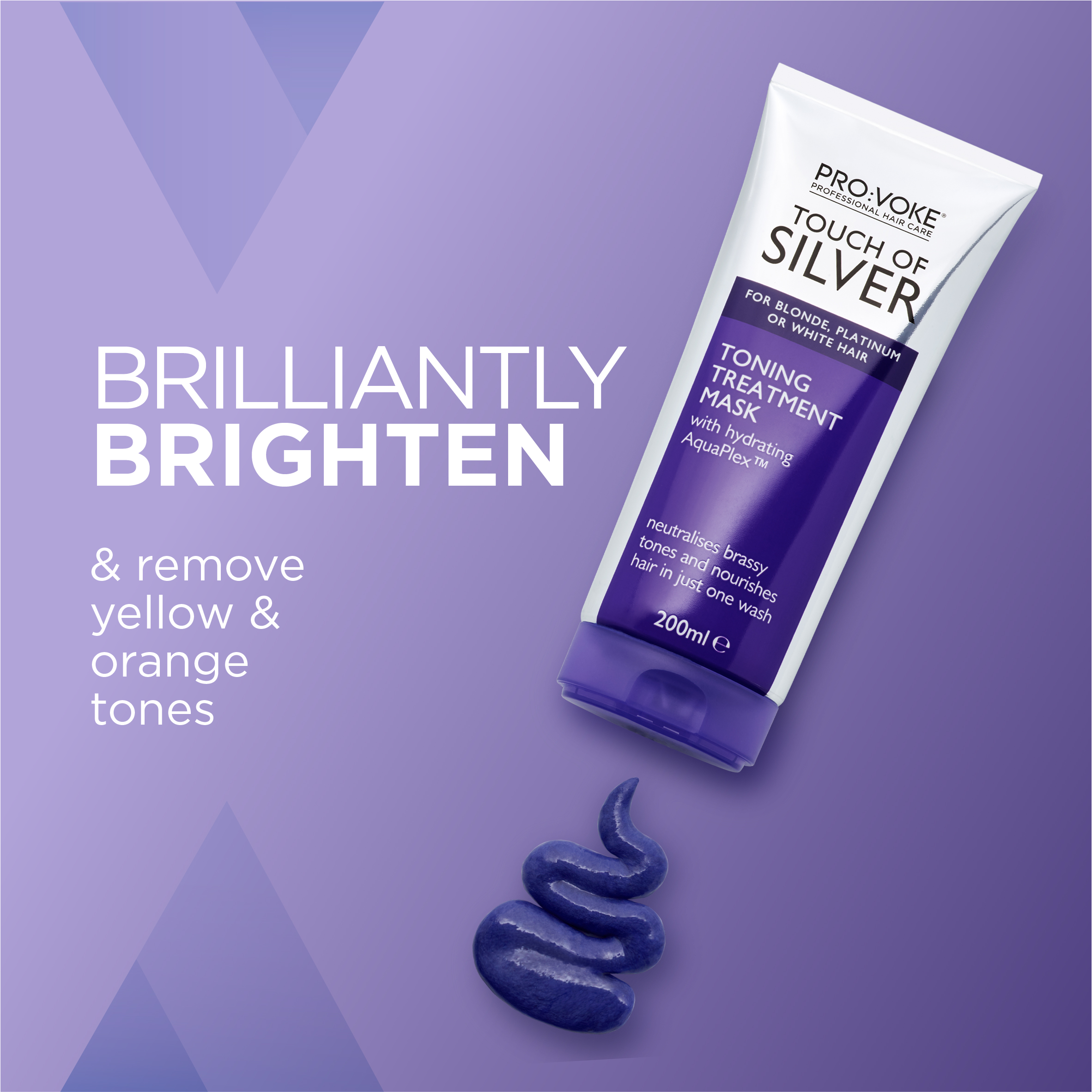 Masks
Our Toning Masks brighten your colour and nourishes your hair in just one treatment.
Want to become a stockist?
To enquire about becoming a stockist please fill out the form below and a member of our team will get back to you within 24 hours.