40 YEARS OF STRENGTH THROUGH KINDNESS
Brand Representation | Marketing | Sales | Order Picking | Distribution | Delivery | Merchandising
We are Soft & Gentle. In a world of harsh angles and feminine images that play to masculine stereotypes, or clinical simplicity & representation of us, we do things differently. Whilst others reject the qualities that give women power like grace, poise, style, compassion, caring and kindness. We embrace them. They empower us.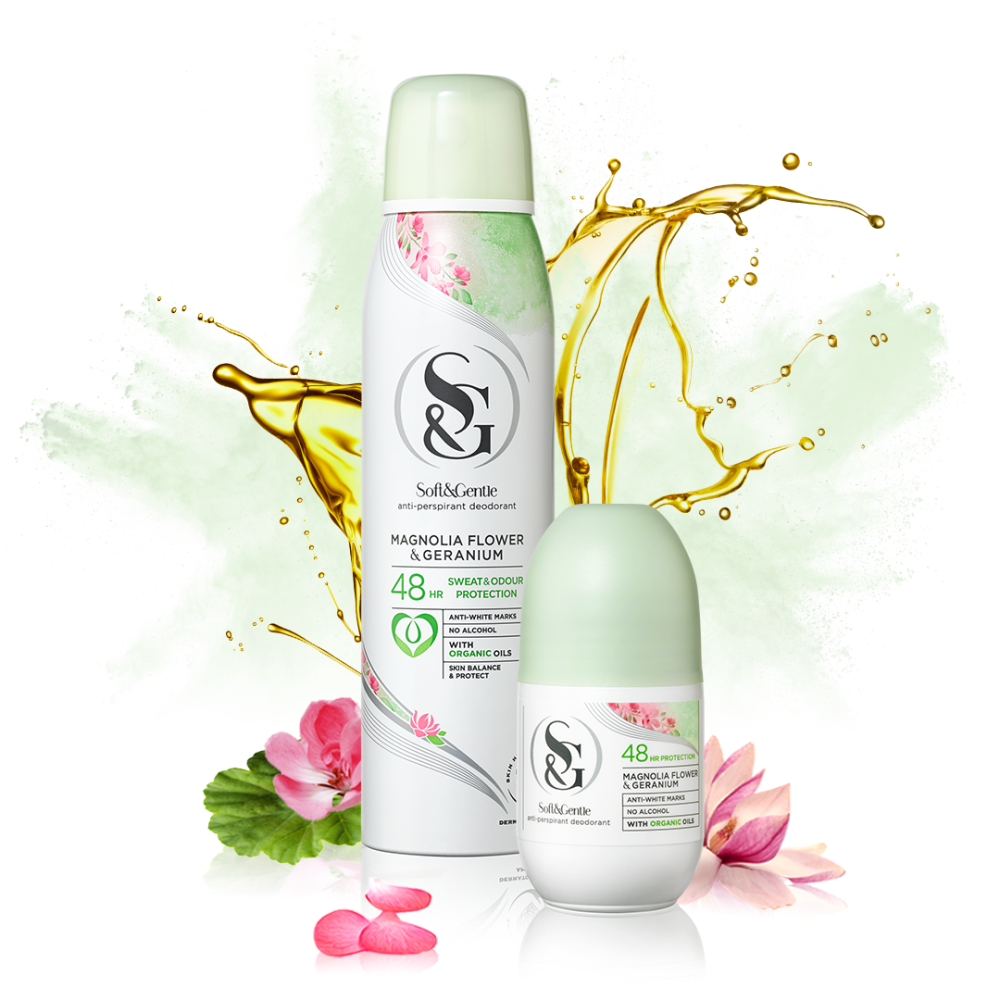 Skin Protect
S&G brings you our new Skin Protect range, our unique efficacious, gentle & vegan formulation. The range offers a choice of beautiful, sustainable fine fragrances, suitable for even sensitive skin, and infused with organic coconut & jojoba oils to help provide that lovely soft nourished feeling to your skin whilst protecting you against sweat & odour for up to 48hrs.
Aluminium Free
We're offering you an even wider range of choices with a new alternative to your traditional protection. Our S&G 0% Aluminium range will help reduce odour (dry deodorant range) and sweat (anti-perspirant roll on range) whilst being free of aluminium and alcohol as it is powered by an active botanical complex.
Soft & Gentle Social Media
Want to become a stockist?
To enquire about becoming a stockist please fill out the form below and a member of our team will get back to you within 24 hours.