Brand Representation | Marketing | Sales | Order Picking | Distribution | Delivery | Merchandising
About Beverly Hills Formula
Established in Ireland in 1992, Beverly Hills Formula have become widely known as the experts in teeth whitening and oral care, thanks to their continued dedication to researching the most innovative and safe methods to whiten teeth at home. Check out our range below!
The Beverly Hills Formula Range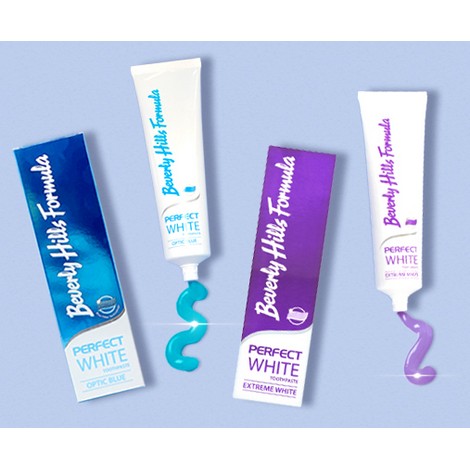 Perfect White Toothpaste Range
Beverly Hills Formula Perfect White Toothpaste Range comprises of Black Teeth Whitening Toothpaste, Extreme White Toothpaste, White Gold Toothpaste and White Optic Blue Toothpaste. Each whitening toothpaste has different whitening properties to remove stains, brighten, lighten and whiten teeth. Scientifically formulated to help eliminate bacteria causing bad breath and neutralises remaining odors.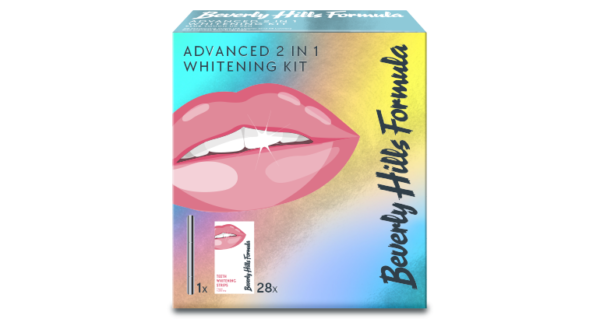 Whitening Kits
Beverly Hills Formula has two newly formulated whitening kits; Advanced 2 in 1 Whitening Kit and the Black 2 in 1 Charcoal Whitening Kit. The Advanced 2 in 1 Whitening Kit has teeth whitening strips for effective and safe at home professional whitening. To prolong the whitening effects delivered by the strips, use the whitening pen for touch-ups. The Black 2 in 1 Charcoal Whitening Kit has rapid whitening strips and pen formulated with professional whitening ingredients which also helps reduce plaque build up. Both kits have safe and easy application with professional results.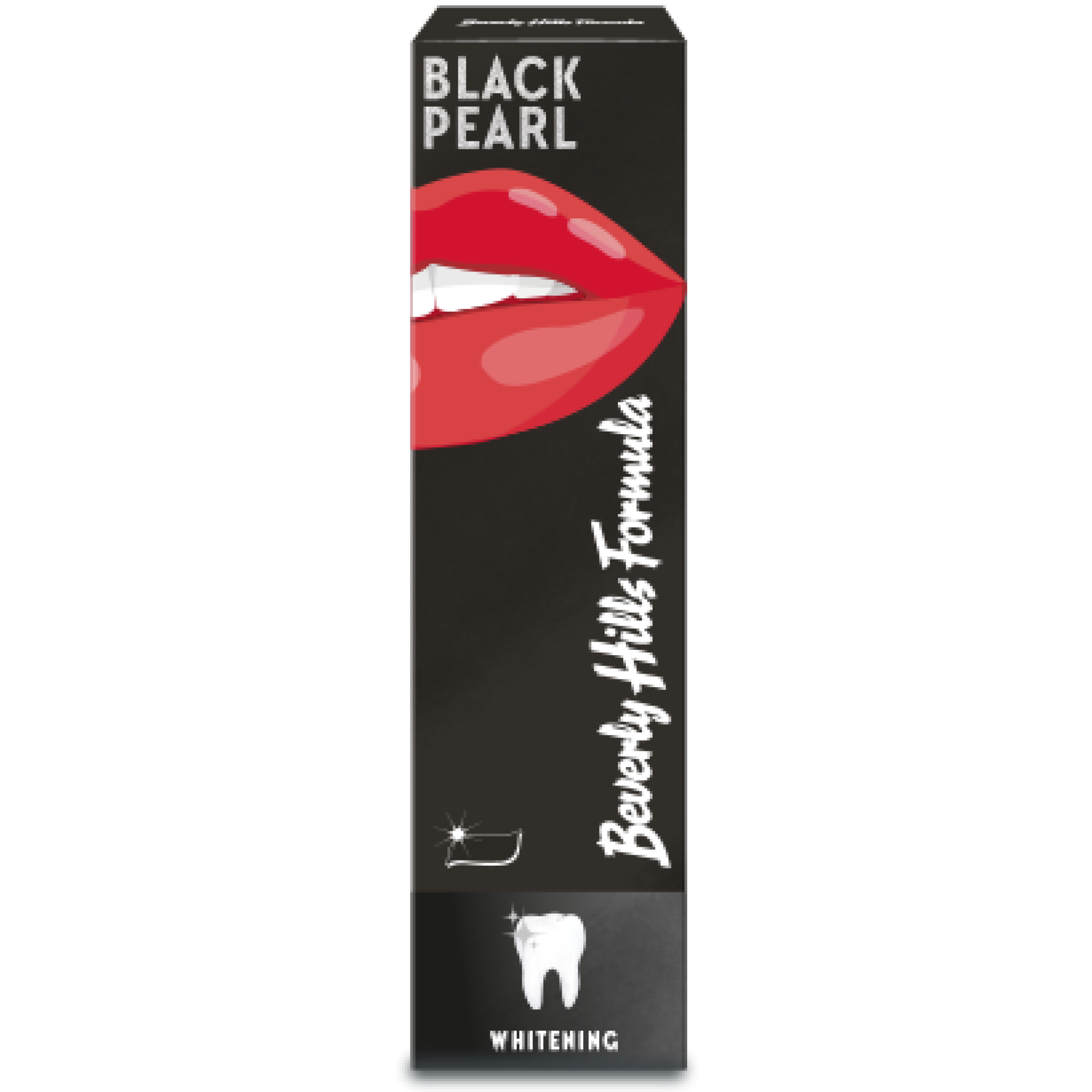 Advanced Black Pearl Teeth
Whitening Toothpaste
Beverly Hills Formula Professional Advanced Black Pearl Whitening Toothpaste has a new advanced formula which contains activated charcoal to help eliminate bacteria causing bad breath. The combined formula of professional whitening ingredients helps remove surface and deep down stains without harming the enamel.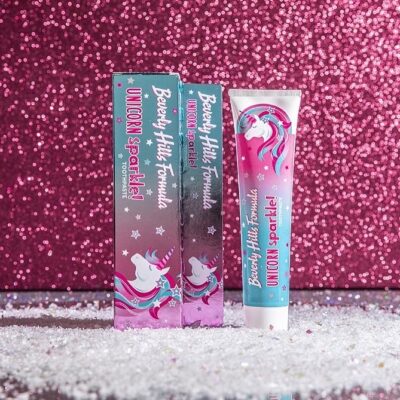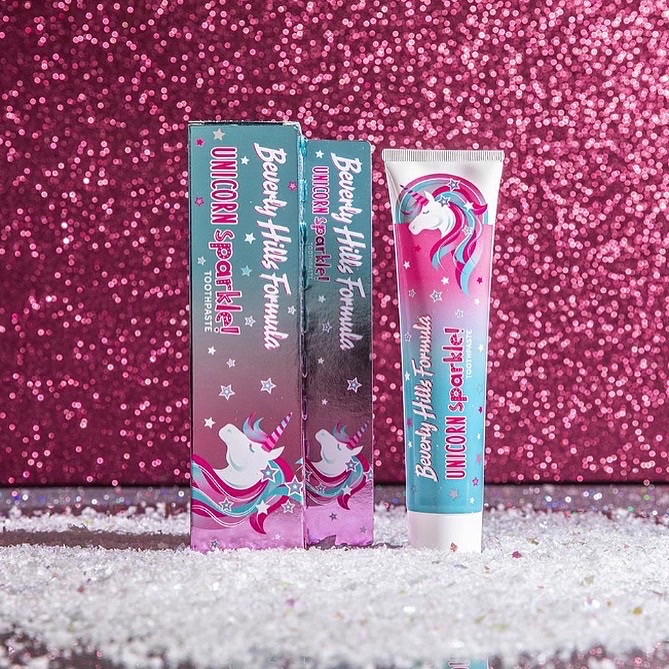 Unicorn Sparkle Toothpaste
Add some sparkle to your day with Beverly Hills Unicorn Sparkle Toothpaste! It is perfect for kids aged 7+ and it is cruelty-free and Vegan. The Unicorn Sparkle Toothpaste keeps the enamel strong and healthy whilst also preventing cavities.
Beverly Hills Formula Social Media
Want to become a stockist?
To enquire about becoming a stockist please fill out the form below and a member of our team will get back to you within 24 hours.