Brand Representation | Marketing | Sales | Order Picking | Distribution | Delivery | Merchandising
DU'IT is a family owned Australian skincare business founded in 1998 with over 20 years innovation and scientific expertise. After the success of creating clinically proven formulas, founders Pynith and Zina launched their first foot care product DU'IT Foot & Heel Balm. As the company grew, so too did DU'ITs skincare reputation and DU'IT was able to expand into the pharmacy channel, delivering credible, clinically proven products with a high percentage of active ingredients, that worked!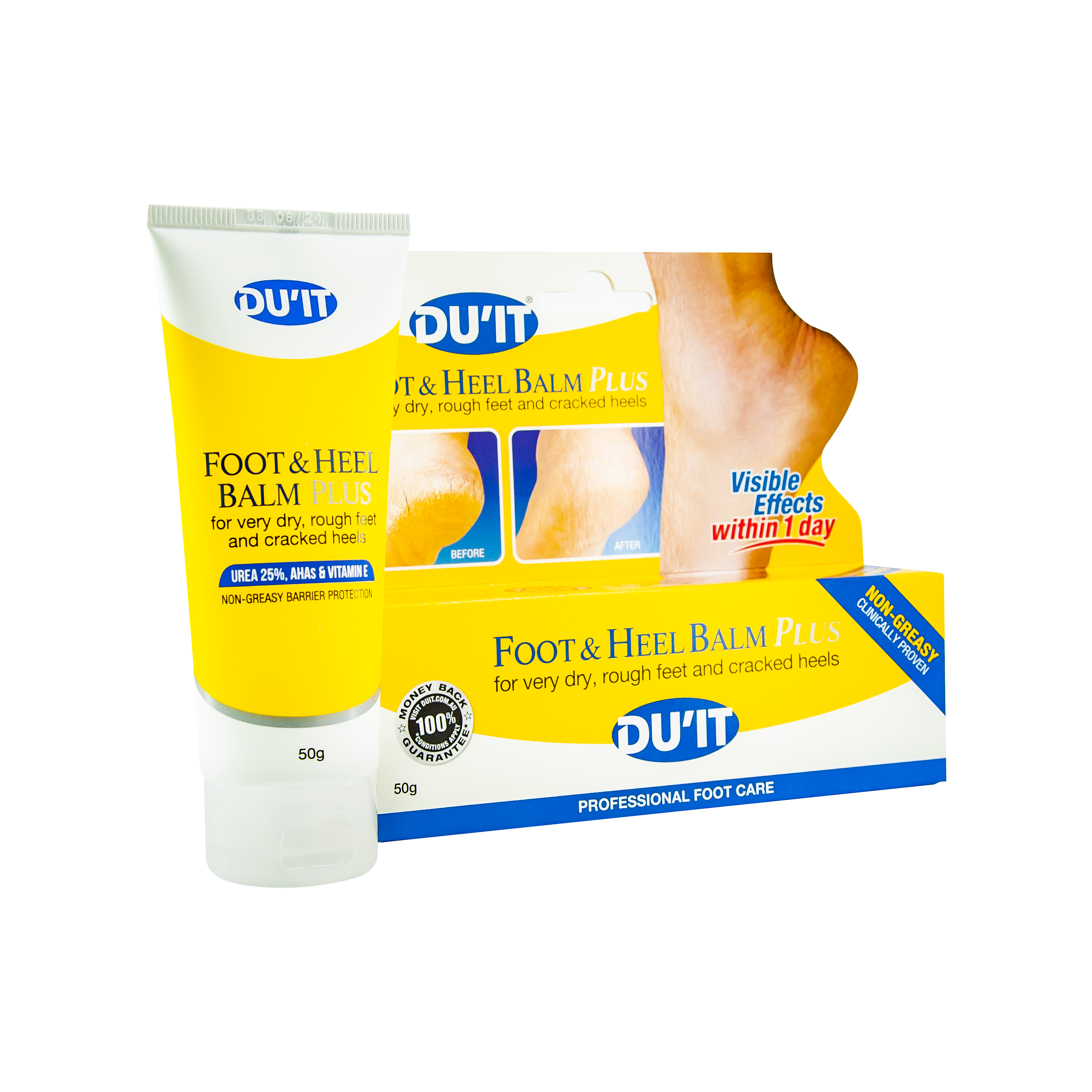 DU'IT Heel Balms
DU'IT's Roll On Heel Balm and Foot and Heel Balm Plus are the ultimate fix for dry feet in need of nourishing. DU'IT Roll On Heel Balm is an easy to use, no mess, no fuss gel heel balm that repairs dry, rough, thickened, irritated or cracked feet & skin. DU'IT Foot & Heel Balm Plus is an intensive heel balm formula containing 25% Urea. This foot cream is clinically and dermatologically tested to effectively rehydrate, soften and protect your feet, giving you soft, smooth, healthy feet.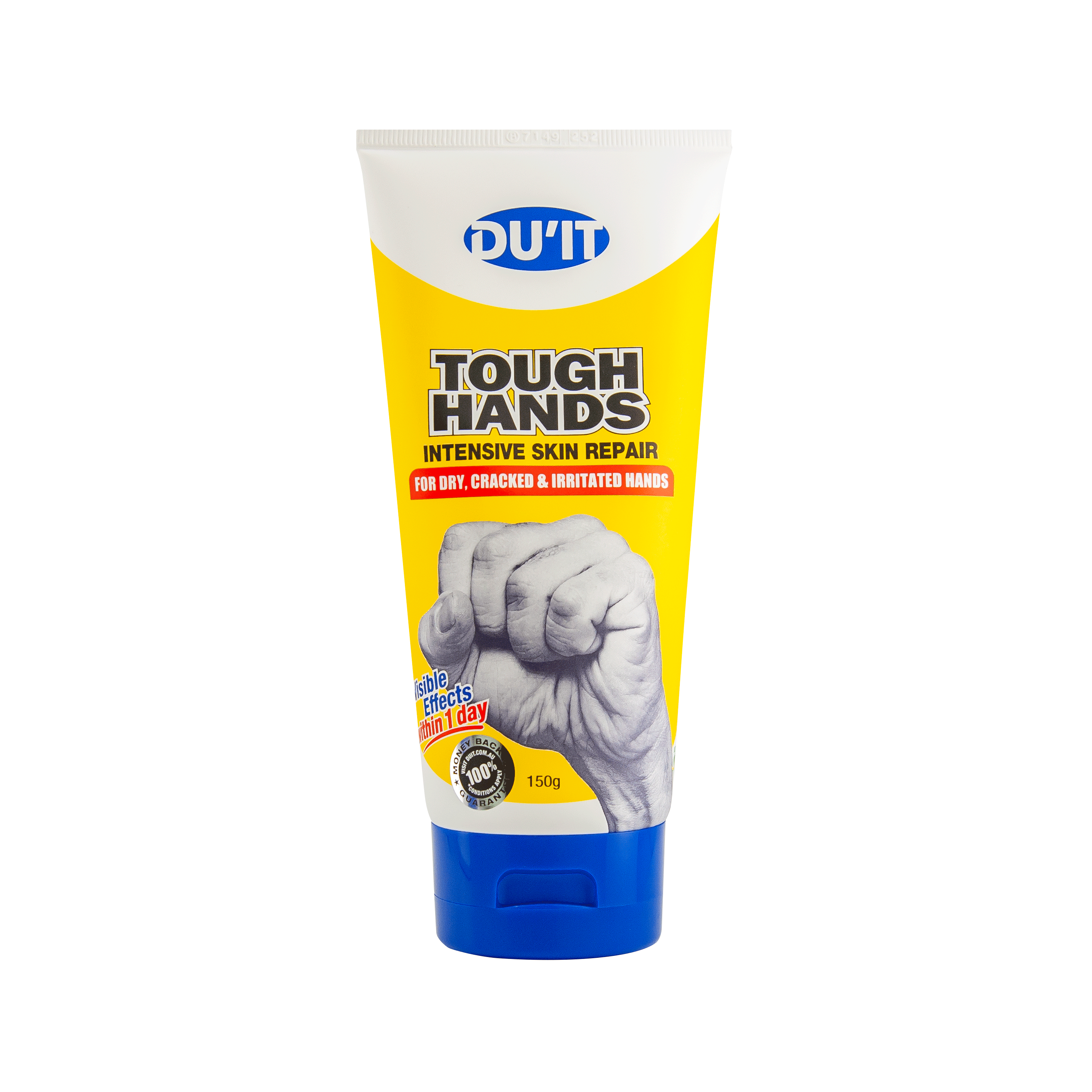 DU'IT Tough Hands for Him and Her
DU'IT Tough Hands is a clinically proven, intensive strength hand cream for dry hands that works to seal cracks, replace lost oils, condition the skin and form a protective barrier to keep hands in top condition. DU'IT Tough Hands for Her hand cream and moisturiser is a clinically tested anti-aging dry skin hand cream for tired, overworked hands. It contains a powerful peptide complex that supports natural collagen and softens the appearance of fine lines and wrinkles, firms and improves skin elasticity and increases skin radiance.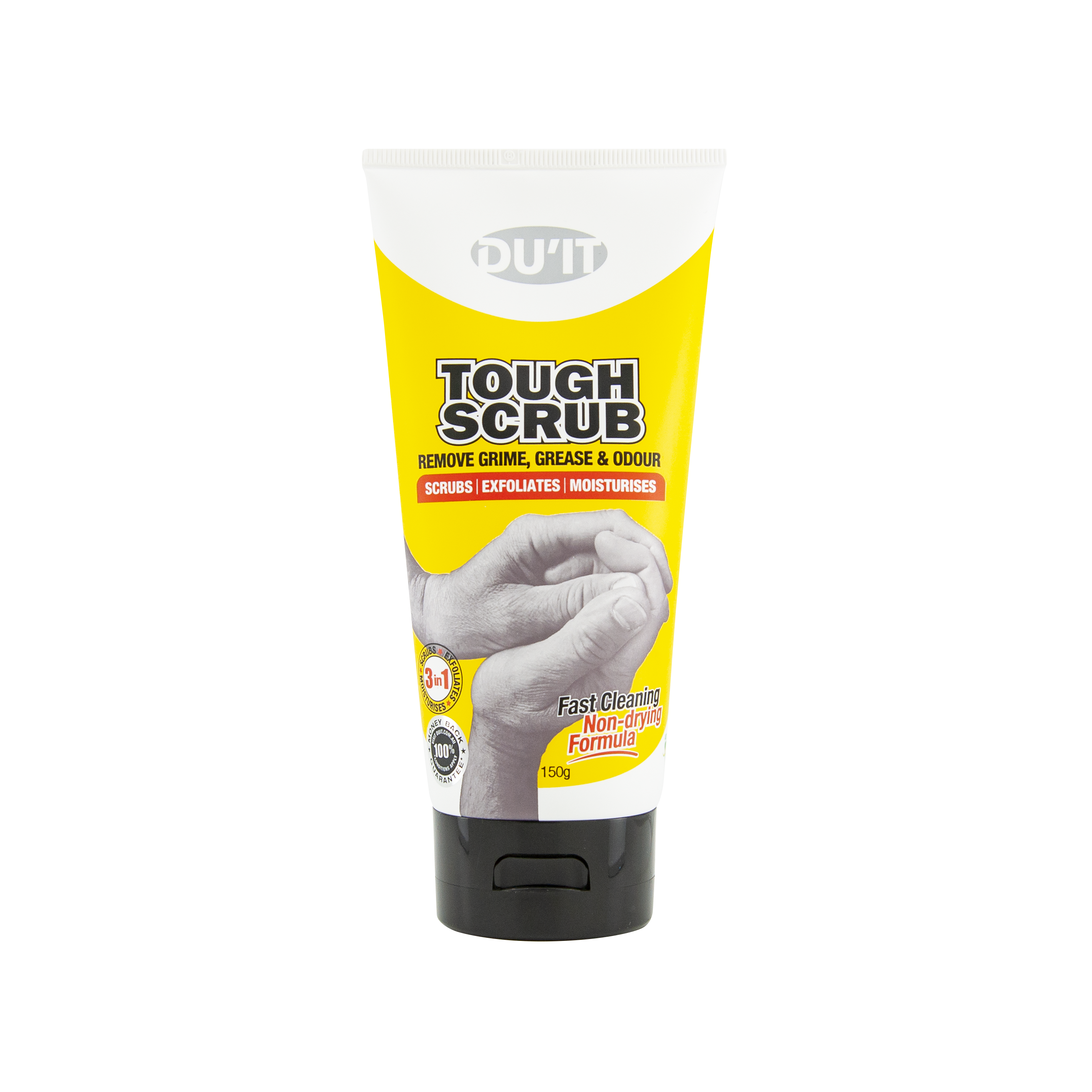 DU'IT Tough Scrub
DU'IT Tough Scrub is a 3-in-1 moisturising hand scrub that works as hard as your hands. Unlike some other products, this hand scrub cleans, exfoliates and moisturises the skin and contains no harsh chemicals or irritants that dry out the skin. It cleans stubborn dirt and removes odour, grease and grime through exfoliation, whilst leaving your hands silky smooth.
Want to become a stockist?
To enquire about becoming a stockist please fill out the form below and a member of our team will get back to you within 24 hours.