The King of Shaves range are high-quality performance Shaving Gels and no-foam irritation-free Shave Oils. They feature advanced formulas that improve razor blade glide whilst reducing unwanted razor burn, rash and irritation. All are ideal for sensitive skin and are vegan-friendly.
Brand Representation | Marketing | Sales | Order Picking | Distribution | Delivery | Merchandising
King of Shaves is a British Company that was created in 1993 in Will King's kitchen .Will experimented with blends of essential oils and eventually created his first product – King of Shaves Original Shaving Oil – that was to become the bedrock of the company. King of Shaves was Born! All of King of Shaves Shaving and Skincare ranges are Cruelty-free and Vegan- friendly.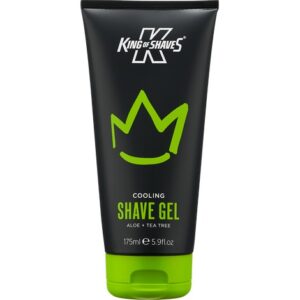 Super Cooling Shave Gel
An Aloe packed, low-foam Cooling Shave Gel made with 96% naturally derived ingredients. Also includes naturally antiseptic Tea Tree and refreshing Mentol & Spearmint. See where you are shaving (to avoid beard or problem areas). This shave gel provides a protective and lubricating layer for closeness and comfort. Vegan Suitable for Sensitive Skin tested & Suitable for all ages and skintypes.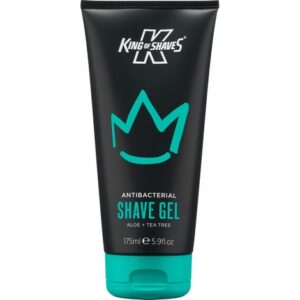 Antibacterial Shave Gel
Whether you are going for the clean shaven look or you simply want to sharpen up your beard edges, over the decades our gel has helped millions of men achieve the look they want. Low foam, means you can see where you're shaving giving you ultimate precision. An enjoyable shave, our gel helps to reduce razor burn and it is suitable for all skin types. New larger pack with the same great gel you love inside.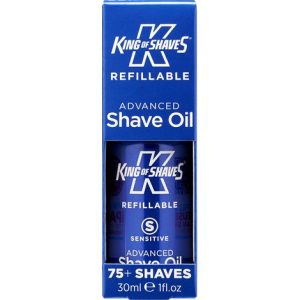 Sensitive Advanced Shave Oil
Banish razor rash and irritation with this highly moisturising King of Shaves Sensitive Advanced Shave Oil. It's 100% Natural Formulation is enhanced with Vitamin E. It delivers enhanced razor glide and excellent blade performance leaving your skin incredibly smooth and moisturised, not dry and tight. It is enriched with Tea Tree Oil, Grapeseed Oil, Wheat Germ Oil, Olive Oil and natural fragrance from the ingredients including Orange, Lavender and Basil Oils. It also makes a great beard conditioning oil too.
King of Shaves Social Media
Want to become a stockist?
To enquire about becoming a stockist please fill out the form below and a member of our team will get back to you within 24 hours.