The world's largest manufacturer and distributor of innovative, professional-quality nail products such as artificial nails, nail art, nail treatments, manicure & pedicure tools, and lashes; all of which simplify the DIY process for salon results at home. Kiss products are available in over 90 countries worldwide.
Brand Representation | Marketing | Sales | Order Picking | Distribution | Delivery | Merchandising
Kiss is the world's largest manufacturer and supplier of professional quality nail products. The company originated in the lucrative beauty supply market. As the popularity of the products in the US soared, distribution was quickly expanded to the mass-market arena to US retailers such as Walgreens and Walmart. Capitalising on this success, Kiss became the first company to bring professional quality nails directly to the consumer, creating all-in-one kits that are easy to use and achieve salon results at home. Today, the Kiss line of products has expanded to include nail care, nail art, manicure & pedicure tools and lash and brow kits. Each of these quality products originated from Kiss's innovative thinking and vast salon experience.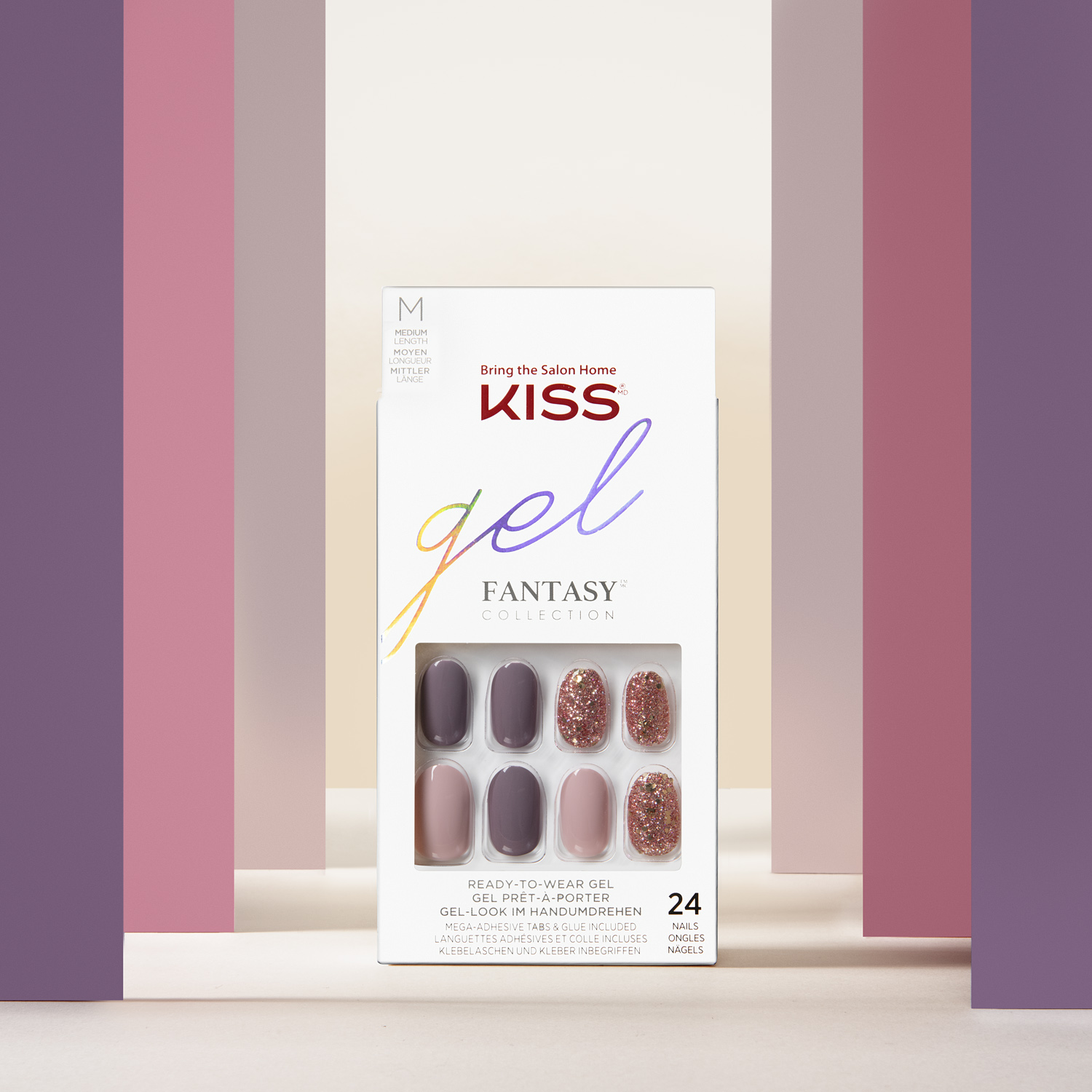 Nails
We have it ALL…an amazing array of nails that WOW! From Halloween and Breast Cancer Awareness to every day and every occasion, we have false nails in glow-in-the-dark, French designs, sculpted nails, jelly nails, glue-on and press-on manicures, and more. Browse the trendiest nail art designs and new solid colors, in all shapes, lengths, and finishes. Fresh new looks are added all the time, so check back often!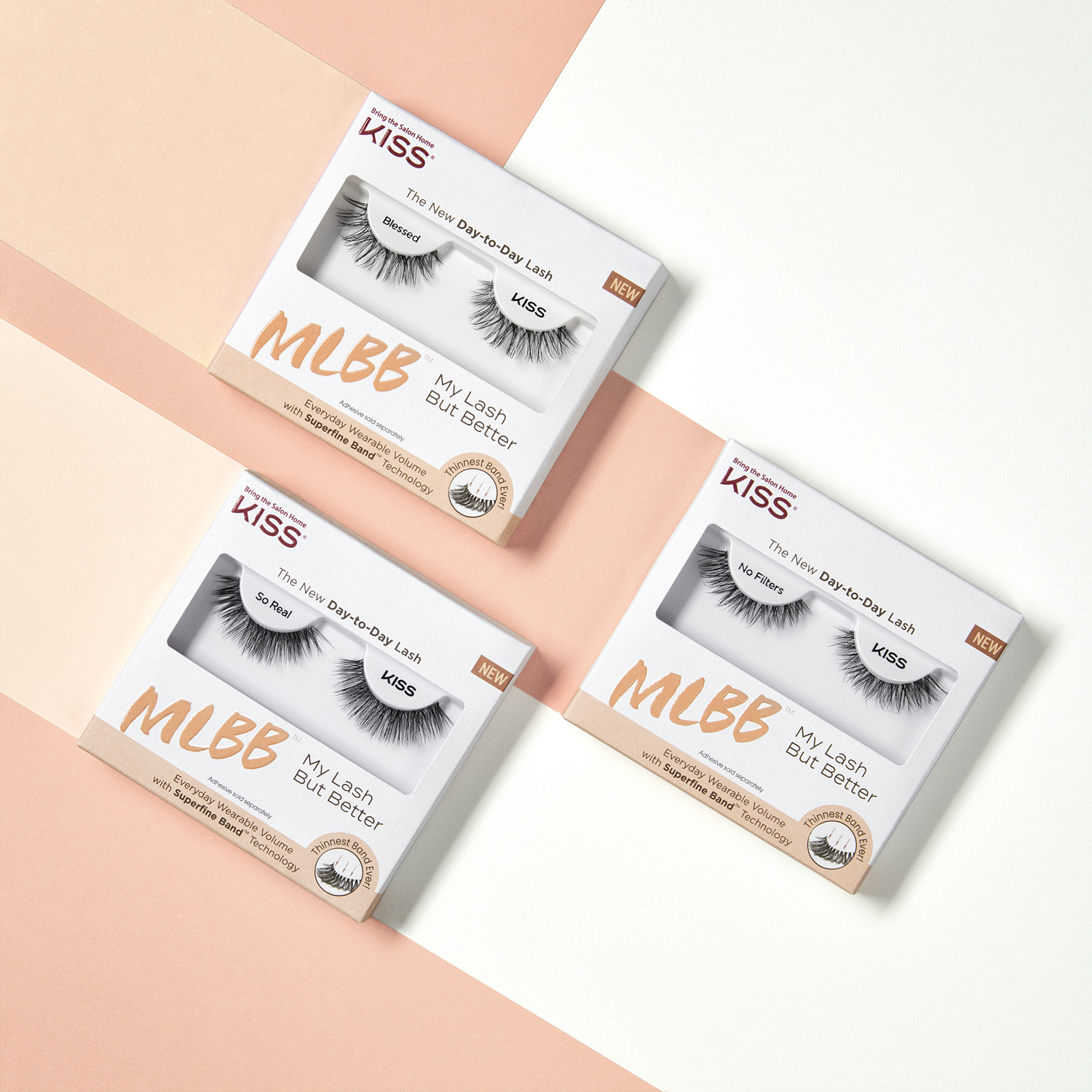 Lashes
What makes KISS #1 for false eyelashes? It's all the options we offer to get the look of lash extensions, in minutes, for practically nothing. Magnetic eyeliner, magnetic lashes, Falscara, faux mink, matte finish, strip lashes–KISS has it all! GLUEliner✔ Natural looking fake lashes✔ Singles, doubles & multipacks✔ (and so much MORE!)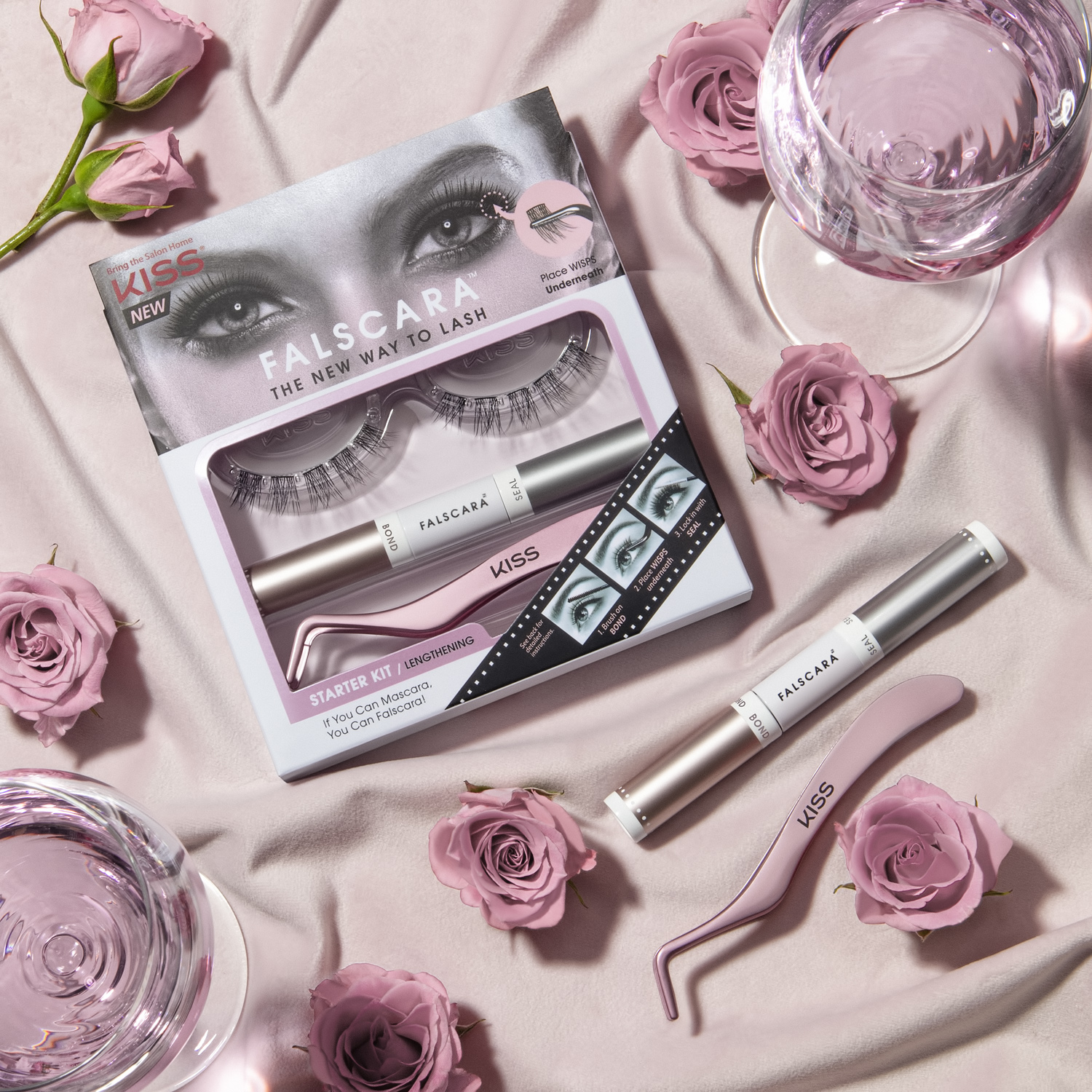 Falscara
Lash Extensions In Minutes! Literally falsies in a flash, Falscara is THE #1 new way to lash–with false eyelash wisps you wear under your natural lashes (not above them). Results are as beautiful, comfortable and realistic looking as lash extensions–at a fraction of the time and price! Super easy to apply, Falscara wisps are reusable up to 3 times, and wearable for a day or up to 10 days.
Want to become a stockist?
To enquire about becoming a stockist please fill out the form below and a member of our team will get back to you within 24 hours.