SERIOUSLY RELIABLE SUN CARE. P20's unique formulation is transparent and lightweight, meaning it is easily absorbed into the skin with no visible trace or sticky feel in just 15 minutes, meaning no hanging around! What's more, it contains no added fragrances or colorants.
Brand Representation | Marketing | Sales | Order Picking | Distribution | Delivery | Merchandising
Pack sun care that works as hard as you do when you head out into the great outdoors this spring and summer. Whether you're hitting the track, the trail, park, pool or pitch, you'll need high-performing protection against the sun's rays that won't let you down. P20's unique lightweight formulation is highly water-resistant, meaning that it keeps intact protection levels even after 4 x 20 minutes in the water. So don't be slowed down by constant re-application of sun cream. P20's broad spectrum UV protection ensures you are fully protected when enjoying the outdoors. The range offers UVB protection as well as very high UVA protection that shields the skin from sun-related damage and premature aging. The UVA protection in P20 far exceeds EU recommendations, and is therefore rated 5 out of 5 stars.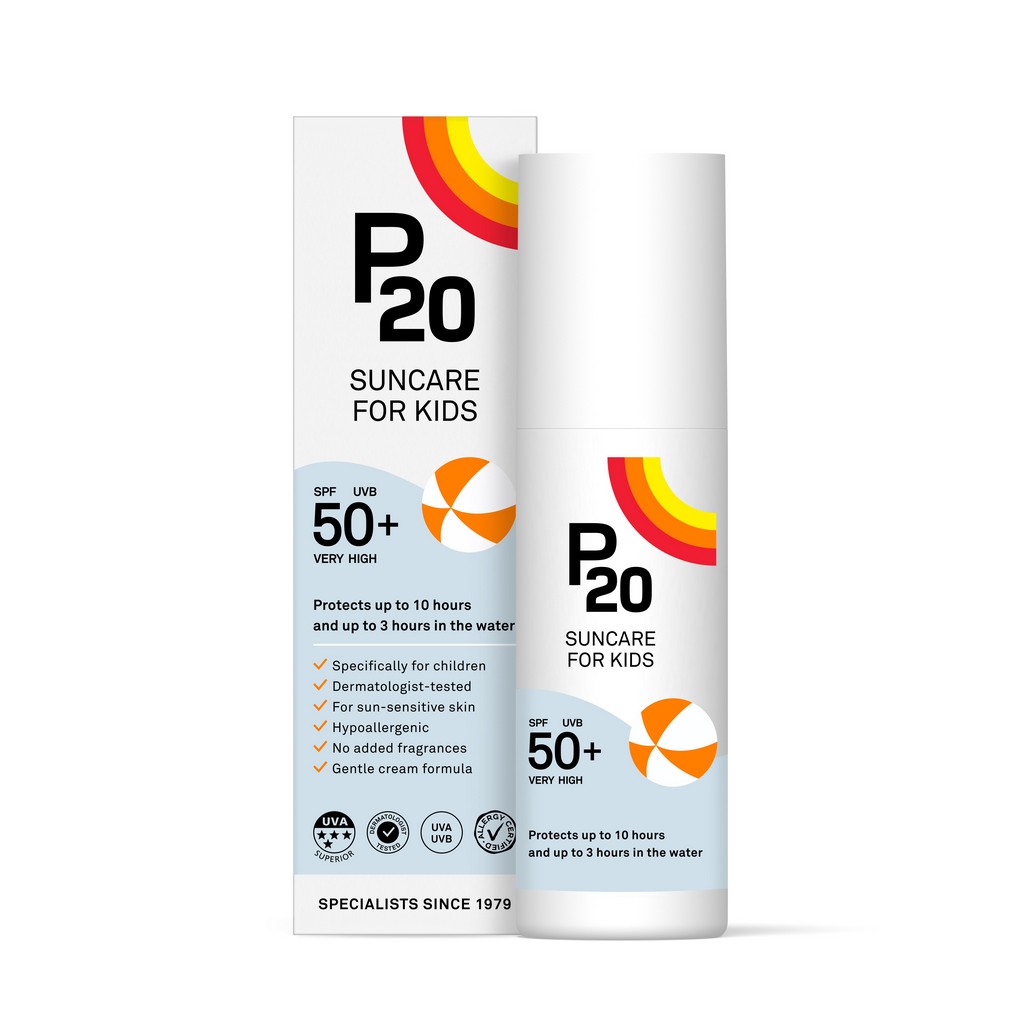 Kids
Sun Screen
P20 Suncare for Kids SPF 50+ is a uniquely effective sunscreen specifically developed to protect childrens sun-sensitive skin. It has a durability up to 10 hours, water resistance up to 3 hours and superior rated UVA protection. Also, this category-leading sunscreen is allergy certified, dermatologist-tested and fragrance-free. This new sunscreen is comfortable to apply and wear, thanks to a creamy and gentle child-friendly formulation.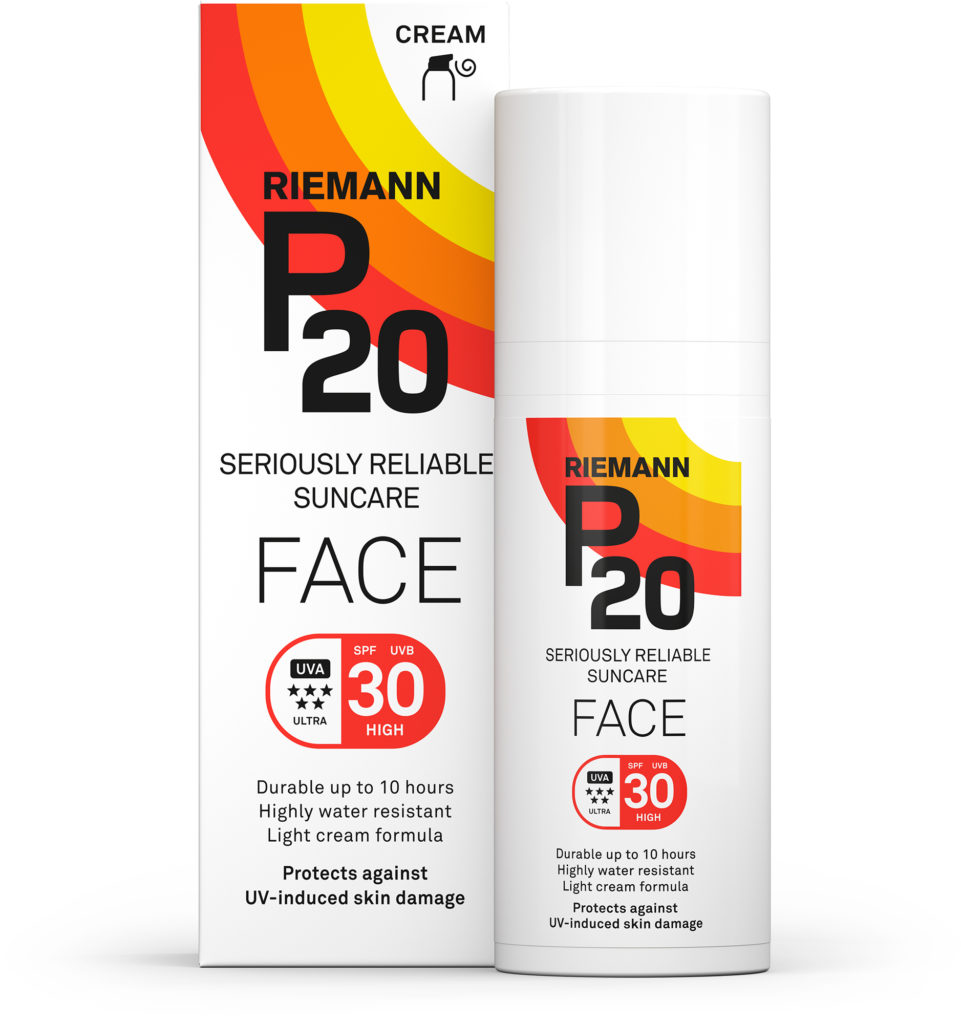 Face
Your face is the most important part of your body – and the most susceptible to damaging sun exposure. P20 Face gives you all the protection you expect from P20 sunscreen, but in light cream formulation developed specifically for your face. Durable up to 10 hours - Photo-stable UVA and UVB filters and broad-spectrum protection for durability up to 10 hours.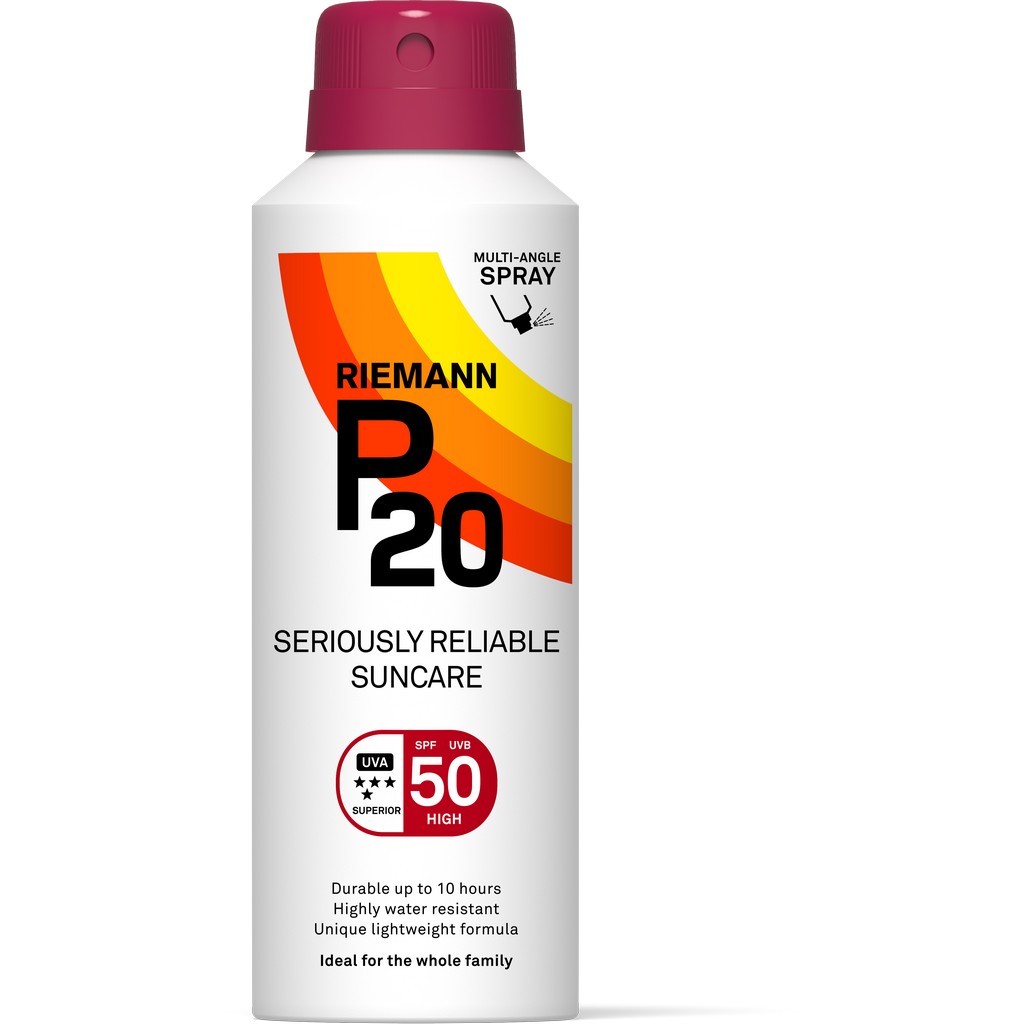 Continuous Spray Sun Screen
Continuous Spray makes it even more convenient to stay protected from the sun due to a spray technology that provides continuous and even coverage at all angles. Due to a twist lock cap, it´s easy and safe to open and close the spray. P20 Continuous Spray retains the benefits of the existing. P20 Continuous Spray is active 15 minutes after application and is quickly absorbed on the skin. Available in SPF 20, SPF 30 and SPF 50 150 ml.
-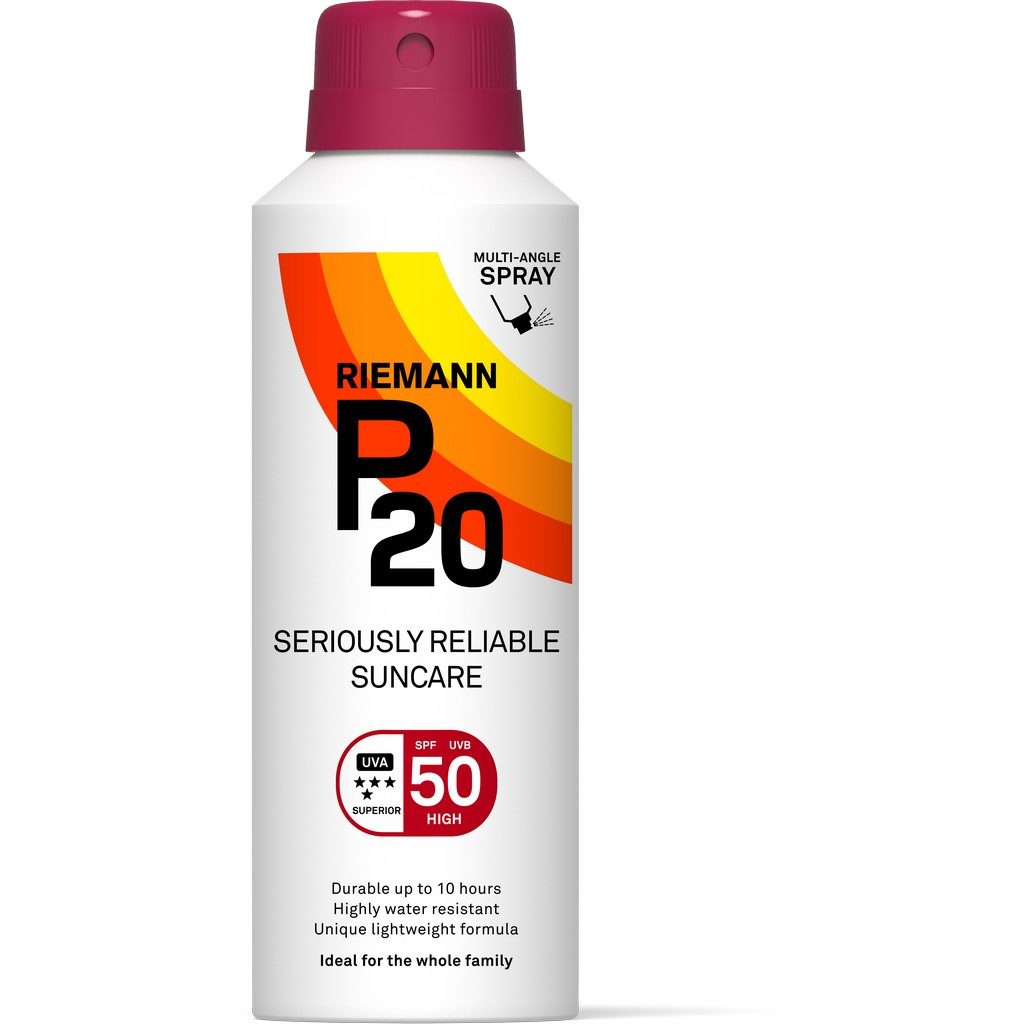 Sprays
Triple Protection Sunscreen is a lightweight quick drying, clear spray with photostable UVA and UVB filters. It offers up to 10 hours of sun protection with only one application and remains very water resistant up to 80 min. in the water. Available in SPF 30 & 50.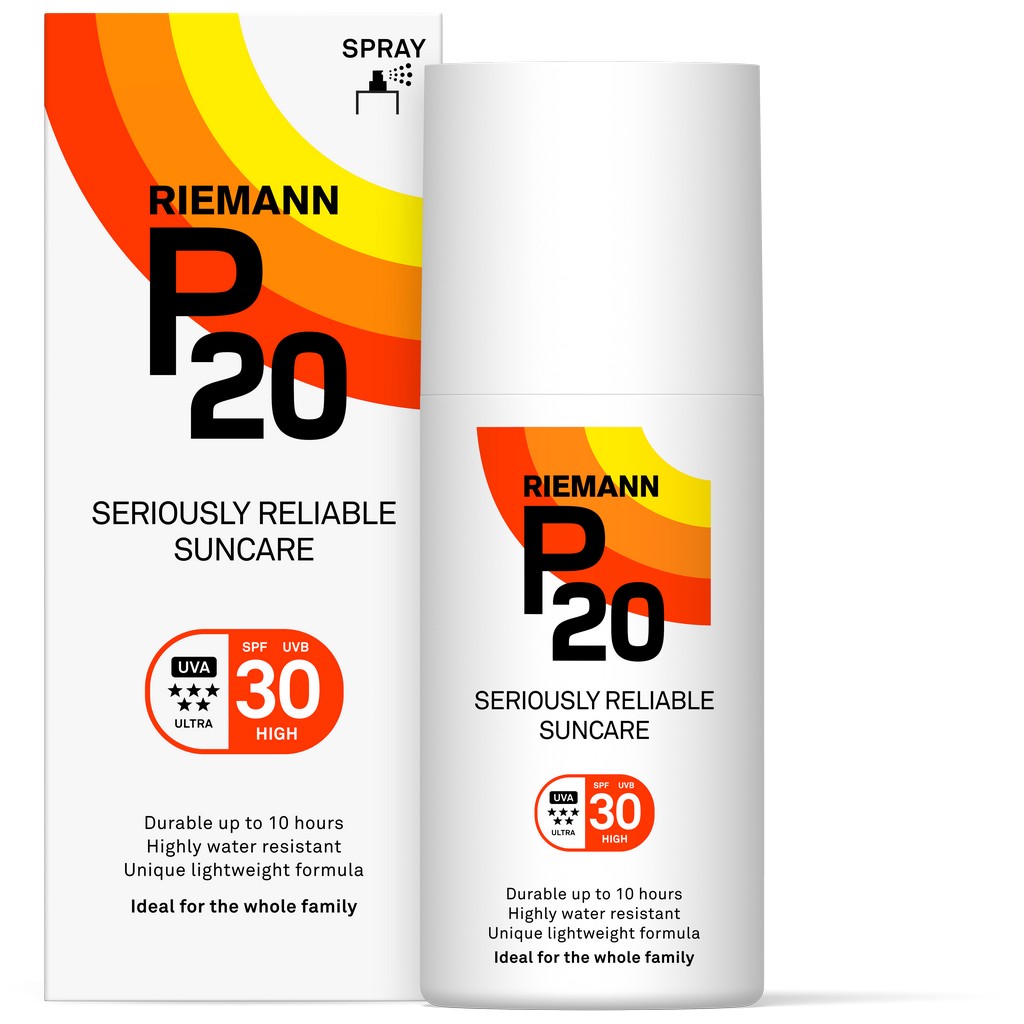 Lotion
Sun Screen
Our original P20 lotion offers three levels of protection: SPF 20. This will protect against the suns UVA and UVB rays.
Want to become a stockist?
To enquire about becoming a stockist please fill out the form below and a member of our team will get back to you within 24 hours.