Brand Representation | Marketing | Sales | Order Picking | Distribution | Delivery | Merchandising
Waxperts is a salon quality professional waxing brand. Waxperts' creators Trish O'Brien and Ellen Kavanagh formulated a wax range to use in their waxing-only salon in Dun Laoghaire, Dublin. The Original Hot Wax was formulated for sensitive skin types to achieve a smooth, pain free and easy wax with little to no redness afterwards. The Original Strip Wax was formulated to be applied thinly, so that it would glide off during removal and leave no sticky residue. Trish and Ellen knew from their peers in the industry that lots of therapists and salon owners were in need of a better wax range for their salon and clients. With that, they decided to launch Waxperts Wax to trade professionals in Ireland in 2012.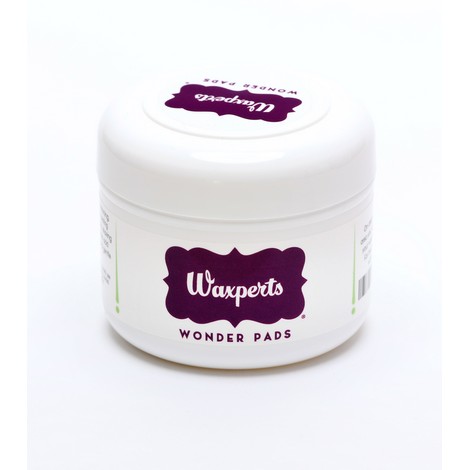 Wonder Pads
Our Award Winning Wonder Pads! The daily way to prevent and treat ingrown hairs or breakouts on any area of the face and body. They are the ideal daily use product for all the family to help clear up any spots and blemishes. For Ingrown hairs, face/body blemishes or breakouts, stubble rash, keratosis pilaris.The Wonder Pads contain salicylic acid to exfoliate skin and penetrate pores to clear blockages, whether these occur from excess oil, dead skin cells, makeup residue or pollution, rosemary to soothe and calm skin and panthenol to hydrate and soften skin. Waxperts Wonder Pads contain 40 pads per unit.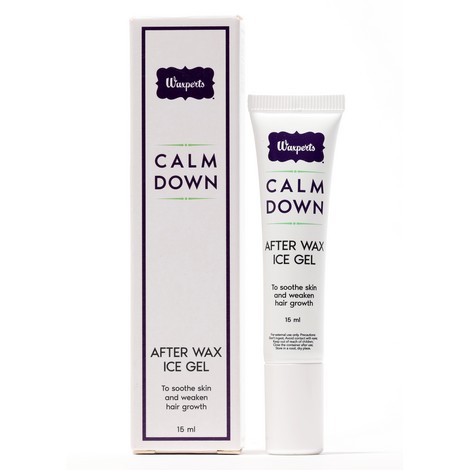 Calm Down After Wax Ice Gel
The perfect product to apply after facial waxing to help cool the skin and soothe the area for the client. We wanted something lightweight and not oil based. A lightweight gel to apply regularly throughout the the 48hours after waxing to hydrate, soothe and calm skin if needed. For use after facial waxing. It hydrates skin, calms and reduces redness, contains a hair retardant to weaken hair growth, it is vegan and is available in 15ml.
Want to become a stockist?
To enquire about becoming a stockist please fill out the form below and a member of our team will get back to you within 24 hours.